Dixie Luckman
221 Pillow Rd.
Jackson, Tn 38305
731-427-7479 (after 6:30pm cst)
Thanks for checking us out!!

After moving to the country, in 1992, we felt the need for security, so we began raising and eventually breeding Rottweilers. Thus Cedar Creek Kennel was established. Even though Rottsweilers have a good temperment and are very loyal to their owners, we wanter a protection breed that was a little more original. We researched many breeds, and fell in love with the American Bulldog!! After receiving many videos, pictures, and information we decided we liked the look of the Johnson American bulldog the best. We liked the massive build of JDJ's dogs and grew to respect John D. Johnson's lifelong dedication to the preservation of the breed.

In 1994 we made a trip to Mr. Johnson's farm, in Summerville, Ga, to see the dogs up close and personal. We fell in love with "Elrod"; he was the most awesome dog we had ever seen!!! Mr. Johnson had one puppy out of Elrod noone had put a deposit on because she was the runt of the litter. We took "Savannah" home that day and have never looked back! As you can see she is no runt now! We also placed a deposit on a future male and that spring we brought "Boomer " home. Both puppies have matured above and byond our expectations. We arenow hooked and dedicated to preserving the wonderfull Johnson line of American bulldogs.

Our rottweilers are retired for the most part now. Our breeding concentrations have turned to the American bulldogs. But our loyality to all of our dogs will always remain undivided. That is why I refer to our kennel as "home", because all of our dogs are pets; not just breeding stock! We provide all of our dogs with the love and comfort of a one or two dog family. We have spacious kennels located throughout our 33 acre farm. There's a pond for swimming on hot summer days and plenty of woods and pastures for exploring. We also have a special building, that's heated and air-conditioned for whelping and weaning new born puppies.

If you are in the West Tennessee ares we invite to come and visit us. Just give us a call to arrange an appointment. We would love to hear from you!!!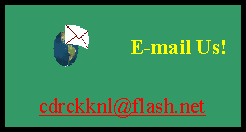 THIS SITE IS
DESIGNED BY: SCOTT LUCKMAN